Growing Lophophora (Peyote) from seed can be a really fun and rewarding process. We got some seeds from a local hobbyist that had bunch of blooms but didn't have the time to grow them. We also bought some seeds from sellers on Facebook and Instagram. The seeds were sowed some time in September 2019 and they looked like this after a few weeks.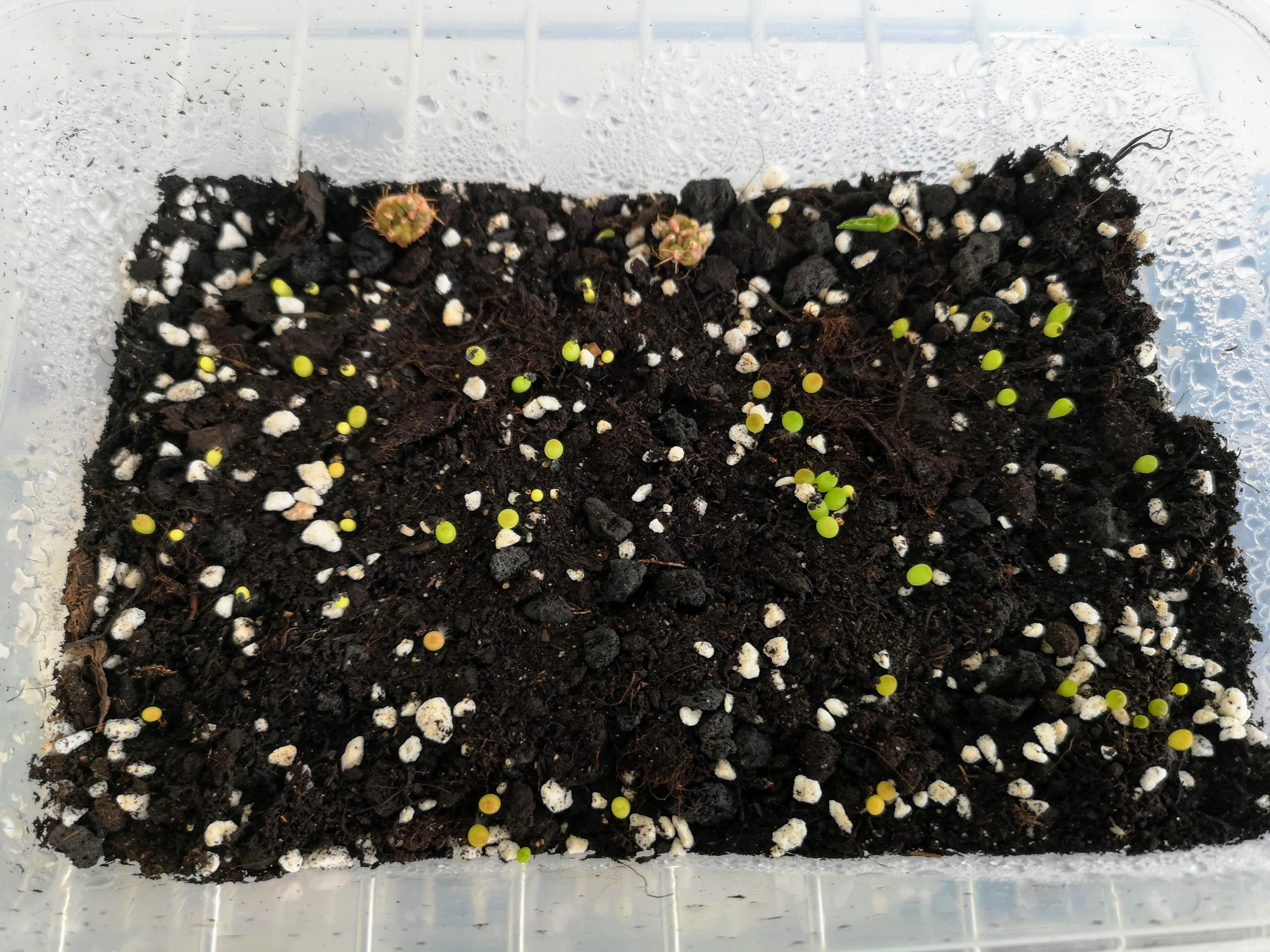 This was how it looked like after 4 months. Photo was taken in Jan 2020. You can see here that there was a double headed mutant hiding among the normal ones. Sadly, it did not survive after being infected with rust.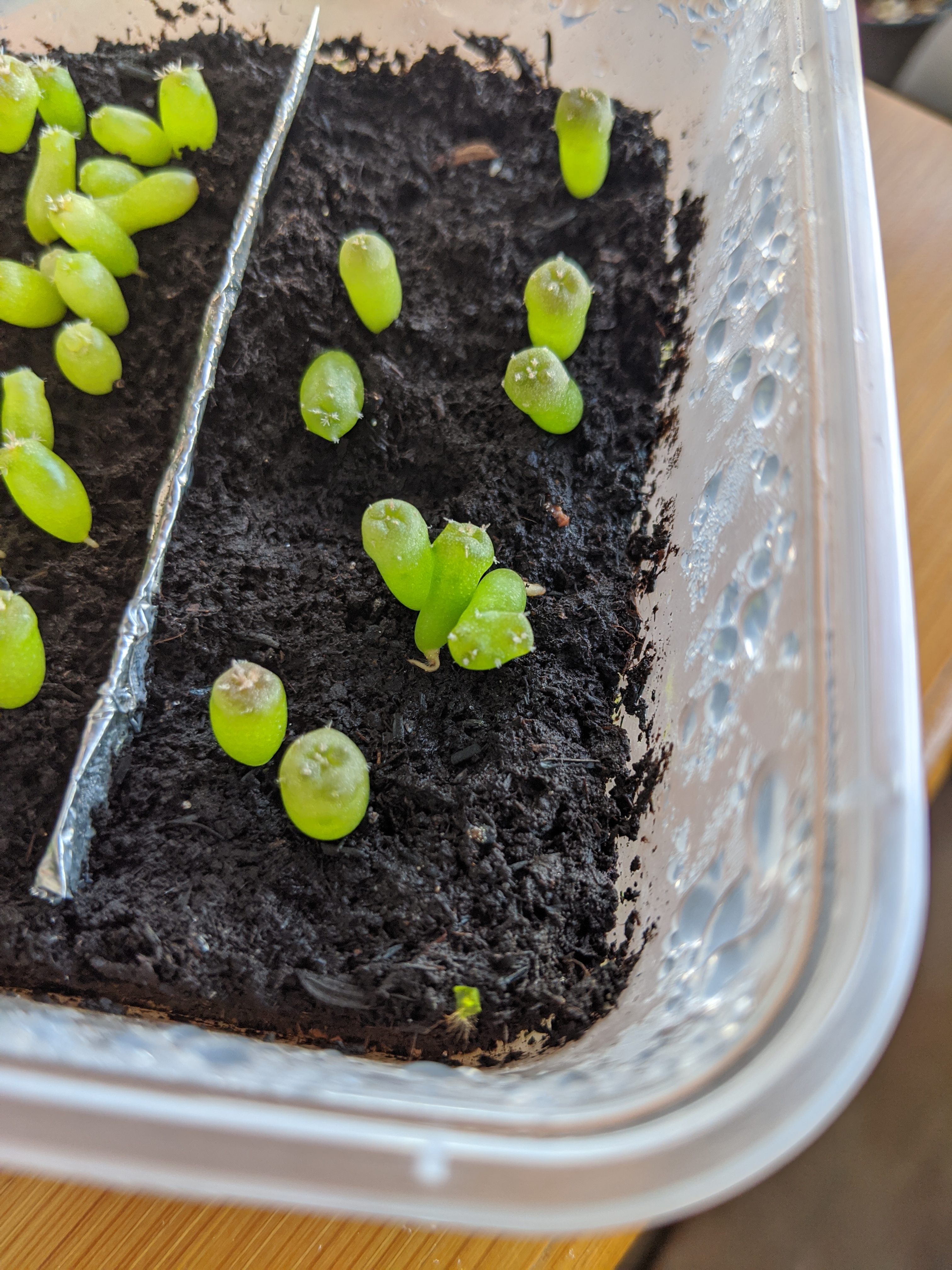 We moved them to individual pots in May 2020 as the germination box looks a little dry and the seedlings were almost climbing over each other. It was our first time re-potting so we decided to only touch half of the seedlings to see if they will survive. The rest of the seedlings were re-potted in July 2020.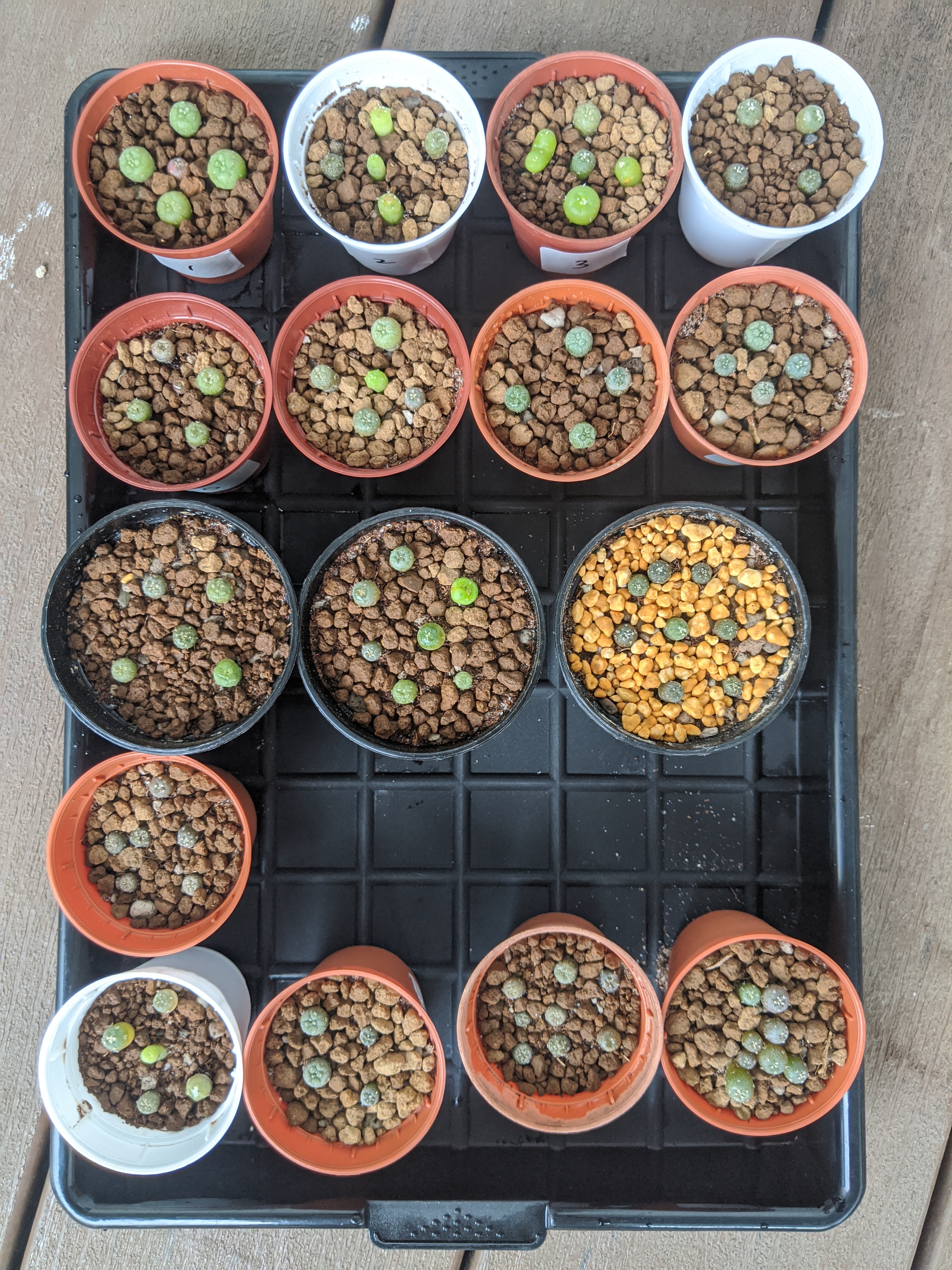 The growth of the seedlings that were removed from the batch exploded right after we re-potted them. This is similar to what most people experienced. Seedlings tend to grow furiously right after the soil is changed, especially if the root system is strong. However, there were quite a few that didn't survive. Those that were infected with rust melted into the media within the first few weeks.
The following is the side-by-side comparison of the growth over the course of 5 months.
First column was taken in April
Second column was taken in June
Last column was taken in July
I will try to update this page once every 2 months. Note to myself to improve my photos.